Sketches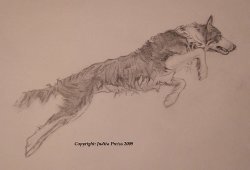 Many years of observing animals have lead Judita to produce a number of pencil sketches of various pets: most of the time it is easiest to work from a photograph, as a single sketch usually takes about 4 hours. It also allows the picture to depict an action scene which your pet may not have been capable of maintaining for 4 hours if it were posing! Samples of Judita's work are available on this page (click on each image to enlarge): please note that these images are all copyrighted. As a guide, a 10x12 black and white pencil sketch on sketching paper will cost roughly $70.00 (or £45.00) and is usually ready to post within a week of receiving a (previously agreed on) good quality image.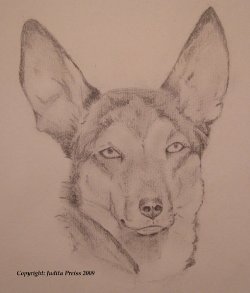 If you are interested in having a sketch of your pet, please get in touch with Judita by sending an email to
pictures@anadune.com
.